Outstanding people are the very heart and soul of any good business. We're so lucky to offer a home to incredibly talented vendors who share our love of collecting, passion for selling, and dedication to customer satisfaction. Below are short profiles of these exceptional small business owners who collectively are 2Cs Vendor Mall and who curate your trips down memory lane.
Kathy Blackburn
Shop ID: JKW
I am a longtime collector of vintage antiques. I enjoy hunting for primitive kitchen items, galvanized tubs and milk cans, porch items, and nostalgic things that bring us back to our childhood. I like putting my creativity into wood dressers, tables, and benches. I love connecting with my customers and bringing them great memories.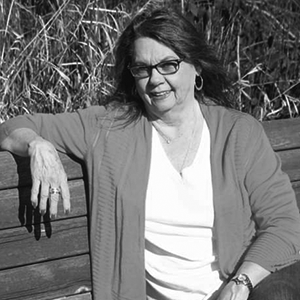 Susan Conn
Shop ID: Kitschy
I've always been attracted to old things. Growing up my mom was busy switching out centuries, bringing what is now called "mid century modern" into our house while I raided the trash cans in the alley, rescuing the depression glass & other vintage items she was working hard to eliminate. I've moved a lot and with every move my salvaged items seemed to grow. After a lifetime of raising my 5 children while doing what I can to contribute to the community, here I am, sharing my love of vintage & other "stuff" in my little shop in the back called Kitschy. Come visit me at 2Cs Vendor Mall and see if something doesn't catch your eye, something vintage, something collectible, something unfinished that inspires your creativity. Maybe a book or kitchen tool or something rare will pique your interest. Maybe you, too, have a yen for a piece of the past.
Tony Mandella
Shop ID: Nessy
Here at Nessy's Nick Nacks, we are incredibly passionate and dedicated to hunting for (and finding!) antiques, collectibles, and much more! Our mission is to bring the past back to life for the newer generations and to keep precious memories alive! #vendorlife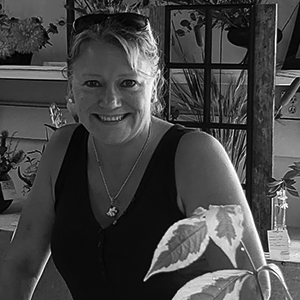 Michelle Berg
Shop ID: Fat Dog Farms
Michelle Berg founded Fat Dog Farms in 2002 when she and her husband moved to Columbia County from Washington State. In 2004, they began raising blue orchard mason bees to provide pollination to the many fruits and berries that they had planted on the farm's five acres. Fifteen years later, research and experimentation have made Fat Dog Farms well experienced when it comes to the blue orchard mason bee. Michelle is a native of the Pacific Northwest, a member of the Scappoose and St. Helens Garden Clubs, and the Columbia County Fairgrounds Floral Building Superintendent. Fat Dog Farms operates a farm stand on Cater Road in Warren, and occupies a spot in 2Cs Vendor Mall. At 2Cs, she has a wide selection of mason bee items and whimsical garden items. In her spare time, Michelle enjoys camping and fishing with her family throughout the Northwest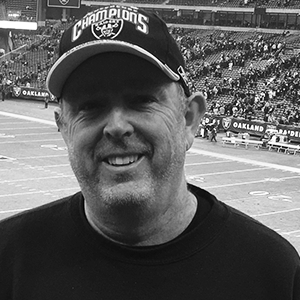 Corey Oliver
Shop ID: CDO
I am a 3rd generation secondhand dealer. My mom started the Second Time Around in 1982. I ran the Second Time Around Phase 2 in the current 2Cs building until it closed in 2005. I am happy to be back as a vendor in this great environment. Visit my spot for a wide collection of goods. If you need a white elephant gift for Christmas, I probably have something just for you. My motto is "this isn't a museum, this junk's for sale!" My space is right at the top of the first set of stairs.
















Jaclyn Luciano
Shop ID: H2M
As many vendors would say, I feel like I was born in the wrong era! I've always been drawn to vintage and antique items, which is strange because growing up, we had a very modern household. Once I found my way to the thrift stores and estate sales, I was hooked. It really is a passion of mine, to connect others, with nostalgic things of the past. My booth is an eclectic one, filled with my favorite finds: vintage children's wear, 80s toys, kitschy anthropomorphic figures, planters, vintage/ modern adult clothes, and boho textiles. Hope you enjoy these curated goods!














Donilu McGinnis
Shop ID: LUV and LULU
My mother started her first antique shop in St. Helena, California, when I was 12 years old. I immediately loved vintage clothing and costume jewelry...and the flea markets that we regularly set up at. It all continued when we moved to Oregon. I had a vintage clothing store in St. John's (Lulu's Antiques & Apparel) from about 1977-1993. I truly value being a vendor and cashier at 2Cs. It gives me reason to find more treasures and, even now, after many years, I'm still learning new things! Plus, I love meeting our customers...new and old...local and from all over the world!
Jon Dickey
Shop ID: FS
I've had a love for thrifting, garage, and estate "sailing" since the Golden 80s, and my FunkyStuff booths at 2Cs provide an outlet and renewed purpose for this addiction. I love to share my treasures from all the best eras, and I especially love discovering old books that others take a pass on! You'll find a variety of merchandise in both booths; on the first floor, FunkyStuff is located on the right at the top of the ramp in back, and on the 2nd floor mezzanine, I'm located at the top of the main stairs found in the middle of the shop. While I love my books (vintage, new, popular titles, authors, and special editions), you'll also find men's and women's clothing, kitchen and home decor, carnival glass, jewelry, all sorts of kitsch, art, LPs, magazines, and much more! I love being part of the St Helens and 2Cs communities and all they have to offer! Thank you for visiting FunkyStuff at 2Cs!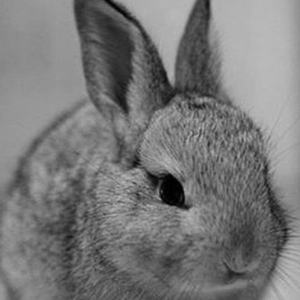 Patty Parsons
Shop ID: P2
I started selling at 2Cs when my mother-in-law fell ill, to help raise money for her care. Unfortunately she has passed, but with many blessings I have continued to find treasures that others can enjoy. I love finding special items that have attached memories from people's past, whether it be a valuable antique or just a postcard, also finding new items that can make new memories for the future. Along with Nathan Jones, my son and the muscles and brains behind the operation, we sell a wide variety of items. Stickers have been a huge hit for me this year. Nathan stocks more boys' toys: tools, comic merchandise, and work clothing. He is also a metal artist creating roses from brass and wall signs from old tool parts, nuts and bolts. I keep my eyes out for home decor, collectibles, fabric, and small furniture items that I can fix up, recover or generally upcycle. I also find unique books and some jewelry. I enjoy what I do and hope to continue to hunt down fun items for you. 2Cs is a unique store, filled with fun-loving, creative people. Whether you're looking for something in particular or just need some great scenery for your daily walk (we have 3 floors), come on by and check out my booths and all the other vendors as well. 2Cs is a unique, positive place so, come see us, you're always welcome! I chose a grey bunny for my profile picture to represent love and blessings, endurance of time, memories from our past, and hopes for the future.